Trucos para Ghostbusters: The Video Game - Trucos Xbox 360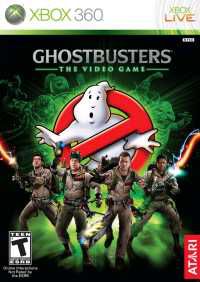 Trucos para Ghostbusters: The Video Game - Trucos Xbox 360
Cómo hacer que aparezcan todos los fantasmas en el juego Ghostbusters: The Video Game para la consola Xbox 360.
Cómo localizar a los fantasmas más buscados en Ghostbusters: The Video Game  para Xbox 360
También conocido como Los Cazafantasmas: El Videojuego.
Completa la tarea indicada en las siguientes localizaciones.
Fantasmas del juego
Biblioteca (Reading Room, Basement Stacks, Twisted Stacks)
The Book Of Pain
Completa cualquier trabajo en cualquiera de los Niveles de la Librería.
Captain Of The Guard
Captura al fantasma The Book Of Pain y elimina matar a veinte enemigos de papel.
Olga The Terrible
Capturar al Captain Of The Guard y completa cinco trabajos en la biblioteca.
Dredge
Captura a Olga El Terrible, and successfully y completa 10 trabajos de ladrón en la biblioteca.
Te puede interesar: Trucos para Transformers: The Game - Trucos Xbox 360
Times Square (Streets, Office, Rooftops)
Smelly Ned
Completa cinco contenedores en el Times Square.
Dolnasky
Captura a Smelly Ned y recoge cincuenta power-ups.
Grimgreave
Captura a Dolnasky y elimina a 30 Gárgolas y/o querunines usando golpe (slams).
Binky
Captura a Grimgreave y completa 10 supervivientes en mapas de Times Square.
Museo (Rotunda, Mayan, Egypt)
Grundel
Completa con éxito cinco protecciones.
Sharpshooter Bailey
Captura a Grundel y captura a quince fantasmas de la guerra civil.
The Maestro
Captura a Sharpshooter Bailey y completa 10 trabajos de supervivencia en el Museo.
Grand Pappy Sargassi
Captura a The Maestro y completa 15 trabajos en los Niveles del Museo.
Cementerio (Graveyard, Altar, Lost Temple)
Mad Mad Minimo
Consigue $50.000 con cualquier trabajo en el cementerio.
The Darkest
Captura a Mad Mad Mínimo y elimina a 15 monstruos de Lodo Negro (Black Slime).
The Clawed Menace
Captura a The Darkest y elimina a cincuenta rastreadores como arañas etc.
The Uprising
Captura a The Clawed Menace y completa 10 trabajos de supervivencia eb el Cementerio.
En cualquier nivel excepto para Slime Dunk
Rotten Slimer
Captura a 10 Slimers.
Wee Slimer
Captura a Rotten Slimer y gana al menos tres Slime Dunks.
Polar Slimer
Captura Wee Slimer y logra veinte Slime Dunks en cada uno de los mapas Slime Dunk.
Glutton Slimer
Captura a Polar Slimer y completa con éxito 60 trabajos.